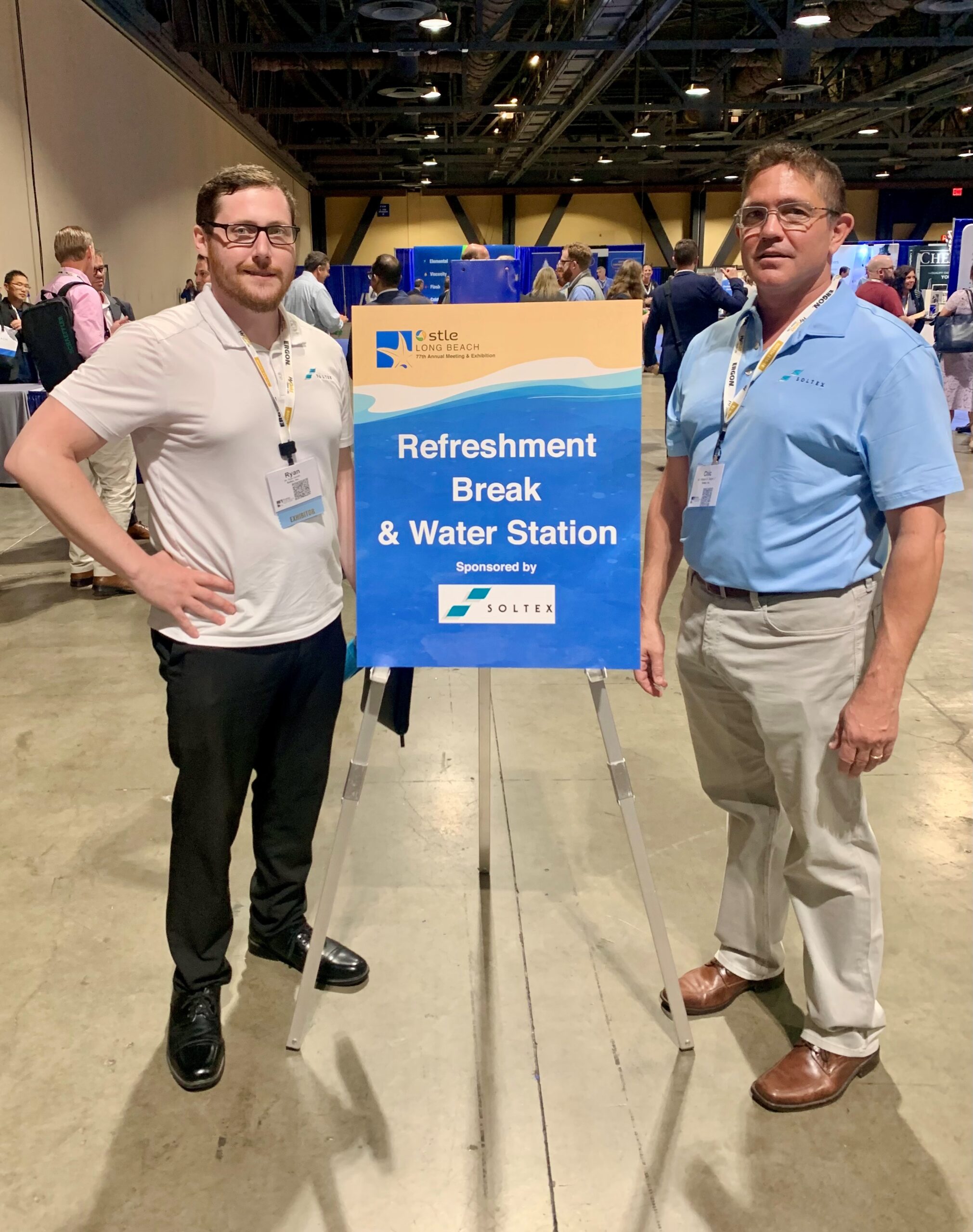 Soltex's Successful Participation in STLE 2023
Thursday, July 13th, 2023
Soltex recently participated in the STLE (Society of Tribologists and Lubrication Engineers) 2023 trade show held in Long Beach, California. As a leading provider of innovative lubricant solutions, attending this trade show provided us with valuable opportunities to connect with customers, showcase our products, and explore the latest trends and topics at the forefront of the industry.
The main goal in attending the STLE 2023 tradeshow was to strengthen our relationships with existing customers, meet potential new clients, and create brand awareness while highlighting the strength of Soltex products. With a focus on technical professionals in the lubrication and tribology field, we aimed to engage with individuals who possess a deep understanding of the industry and can appreciate the unique benefits of our offerings. One of the highlights of our participation in the event was the opportunity for Soltex team members to share their deep expertise and insights on lubricant formulation and its applications.
To maximize visibility and impact, Soltex took advantage of sponsorship and marketing opportunities at the event. We sponsored one of the exhibitor appreciation events, allowing us to distribute marketing literature and customer goodies, such as handouts, which served as excellent promotional materials for our brand. As part of the engagement strategy, we also offered giveaways to attract attendees to the Soltex booth. These giveaways not only generated interest but also served as a tangible reminder of Soltex presence and offerings even after the trade show ended.
From a marketing perspective, the primary objective was to broaden awareness of Soltex products and specific strengths. Through informative conversations, eye-catching displays, and engaging presentations, we successfully showcased how our products have recently solved problems and assisted with various formulation needs. As a prime example of our product success, we highlighted the effectiveness of PCA as anti-wear packages used in fighting grade industrial gear oil.
Attending STLE 2023 also provided Soltex with valuable insights into industry trends and needs. We had the opportunity to network with other professionals, attend informative sessions, and gain valuable insight into market conditions. This knowledge will help us refine our strategies, innovate product offerings, and stay at the forefront of the lubrication and tribology field.
In conclusion, our participation in the STLE 2023 trade show was a resounding success. We were able to achieve our goals of connecting with customers, meeting potential clients, and raising awareness of Soltex products and their strengths. By actively engaging with attendees, sharing our expertise, and showcasing our innovative solutions, we left a lasting impression on the industry. The valuable insights gained from the event will enable us to continue delivering exceptional lubricant solutions to our customers and stay ahead of industry trends. We look forward to future opportunities to further contribute to the field of lubrication and tribology.
---