WELCOME
Soltex is your source for high-quality base components, chemical intermediates, chemical additives and functional fluids that improve the performance of products used in industrial, automotive and consumer applications.
We provide the broad range of performance chemicals you need, the superior quality you expect and level of service you deserve. From initial sampling to formulating and logistics, you'll find our responsiveness, agility and problem-solving skills make us uniquely qualified to be a true supply chain partner.
OUR CAPABILITIES
Technical Support
Soltex offers extensive technical resources to help solve your problems, develop cost-effective alternatives, and provide comprehensive supporting product data. Our technical manager, chemists, engineers, and other experienced professionals are available to consult with you and assist with your formulations. These efforts are supported by our in-house laboratory testing services.
Soltex technical and analytical services are part of our commitment to building long-term business relationships. We're eager to share our knowledge to meet your product and application needs.
Quality Assurance
Soltex maintains rigorous quality standards. Quality assurance testing is performed in our full-capability, in-house laboratory by experienced technologists following the latest ASTM procedures. Continual evaluation, innovation, and improvement of our quality and production processes allow you to have the highest degree of confidence in our products.
Quality performance is the top priority in Soltex's production and service activities. We carefully measure product characteristics, review service metrics, and examine customer feedback to verify our performance and facilitate continuous improvement.
Our quality system assures that your requirements are met and that we continually add value to your products.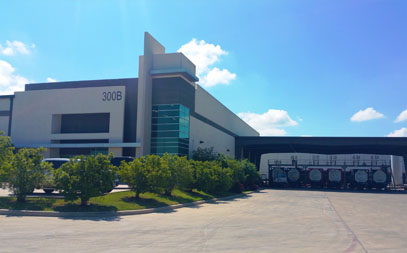 Inventory and Warehousing
Soltex has the ability to optimize supply chain channels to meet your requirements. Our network of logistics suppliers provides the flexibility to respond quickly and deliver effective solutions for shipping, transloading, and warehousing. With facilities in the United States and Canada, we offer exceptional response times and lower shipping costs to your locations.
For faster, more efficient turnaround, we can maintain your product in inventory. We can also conduct systemic demand forecasting and analyze your order patterns to optimize inventory levels and product deliveries.
Whether you need fast, door-to-door delivery, inventory management services, or the ability to handle order quantities of any size – Soltex will meet your needs.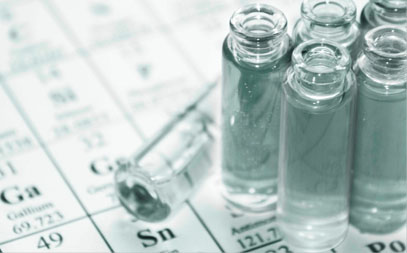 Custom Blending and Packaging
Soltex collaborates with you to meet your most demanding product requirements with a unique combination of experience, expertise and creativity. Our sales team and technical manager help you find innovative solutions – whether you need a custom-tailored product, private labeling, or a new packaging solution.
Soltex has blending and steaming capabilities to meet your specific product needs. We handle packaging of various sizes, including pails, bags, drums, totes, trucks or railcars of product.
NEWS
Please see our newsletter giving updates on news, events, new employees, and more! We are working to keep our news active so please visit regularly to keep up to date on company operations, acquisitions, and additional important information.
Read more >
WHY SOLTEX?
For more than 25 years, Soltex has delivered quality chemical products and world-class service to add value to our customer's formulations.
We offer base components, chemical intermediates, and additives used to modify or enhance specific processing or end-use properties in a wide range of downstream goods. We also provide numerous finished formulated products, such as lubricants, refrigerator compressor oils and cable compounds for telecommunication and the power transmission industry.
But Soltex is much more than a product supplier. We have technical resources and an extraordinary commitment to service that enables you to solve problems and take advantage of opportunities to improve your products and profitability.
Our ongoing research and development capabilities allow us to create new products and offer assistance for your formulation needs. Our in-house laboratory and expertise provide reliable technical support. And our extensive logistics and distribution resources enable us to provide efficiencies in warehousing and transporting products – worldwide.
At Soltex, we're committed to understanding your needs and delivering efficient, effective supply chain solutions. Whether you need a single drum or many rail cars of product, you'll receive the same level of responsive service.
RESEARCH & DEVELOPMENT
Soltex has an active research and development program to produce next-generation product formulations. Our efforts have yielded a number of patents and new technologies.
In addition to our own projects, we are eager to collaborate with you on new chemistries. Call today to see how we can put our technical resources to work for you.