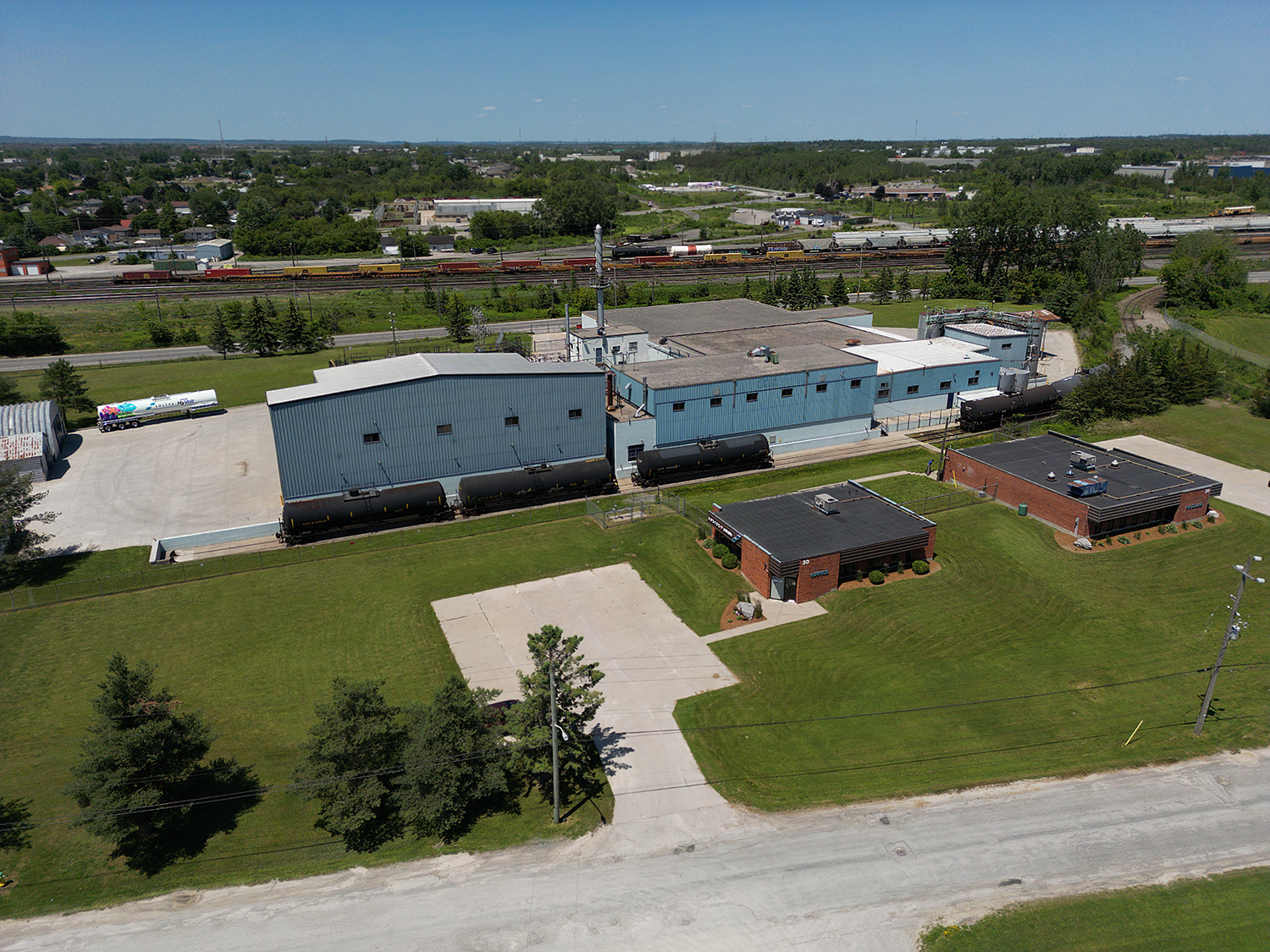 Soltex's Commitment to Maintaining a Strong Presence in Canada 
Monday, October 16th, 2023
Soltex is committed to providing high-quality services and products to customers across North America. Recently, the company made a significant investment in Canada by acquiring a new substation transformer and tanks. This investment is part of Soltex's ongoing efforts to maintain a strong presence in Canada and to ensure that its customers in the region have access to the best equipment and services available. 
Replacing an Aging Transformer 
The decision to replace the transformer was made due to its age. Typically, the lifespan of a transformer is around 25 years. However, Soltex's unit was 36 years old and showing signs of wear and tear. The oil in the unit had started to degrade, meaning that the insulation was breaking down. This deterioration posed a significant risk to the plant's operations and Soltex's business continuity. If the transformer failed, it would have resulted in an extended closure of the plant and office, impacting Soltex's customers and employees. 
To mitigate this risk, Soltex decided to replace the aging transformer with a new unit. The lead time for a new transformer is 9-12 months, highlighting the importance of proactive planning to ensure minimal disruption to operations. 
Collaborating with Industry Experts 
Soltex partnered with KPC Power Electrical Ltd to replace the substation transformer. Soltex team members John Miron and Rob McLean worked closely with KPC Power Electrical Ltd to ensure a smooth and efficient installation. The replacement took place on January 20-22, 2023. 
Soltex's attentiveness and proactive planning approach to risk management and collaboration with industry experts have helped to ensure a successful installation and minimal disruption to operations. The company's investment in a new substation transformer in Canada demonstrates its dedication to maintaining a strong presence in the region, ensuring the continued success of its operations, and providing high-quality services and products to its customers.  
---