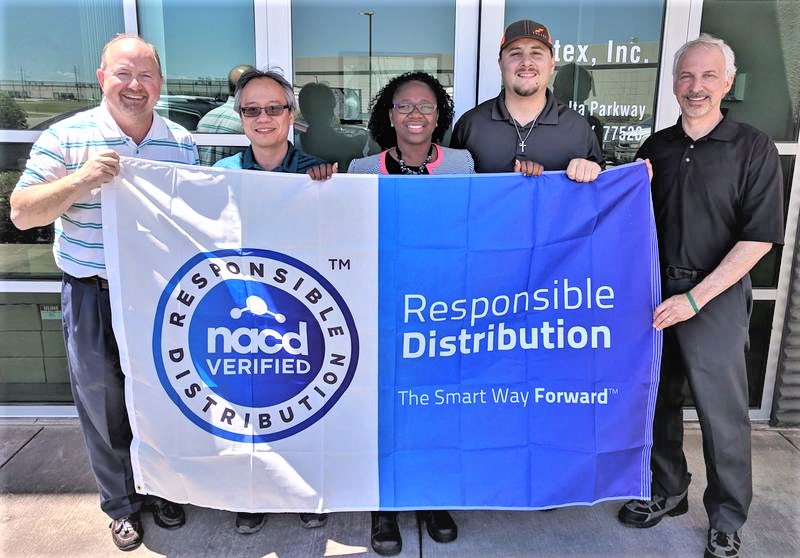 Soltex NACD Membership Proves Valuable
Tuesday, January 17th, 2023
In 2019 Soltex became a member of the National Association of Chemical Distributors (commonly referred to as NACD). The NACD is an international association made up of chemical distributors and their supply-chain partners and serves as an incredible platform for companies and individuals in the chemical industry to connect and learn while always maintaining the highest industry standards. With a mission to "enhance and communicate the professionalism and stewardship of the chemical distribution industry," Soltex has already seen immense value in their NACD membership in the nearly four years since joining.  
Becoming a member of this well-known and respected organization was a seamless process thanks to the help of the NACD membership verification team and third party auditors. Upholding long-term NACD membership involves a renewal process that takes place every three years. HSEQ Specialist at Soltex, Liz Thompson explains that members have many requirements that they have to continue to meet, including things like "providing evidence of our safety and training records, community outreach, and continued environmental improvements."  
Soltex's NACD membership has numerous benefits. Advantages to members include networking and educational opportunities, along with regulatory compliance assistance, and even the ability to submit thoughts on pending legislation relevant to the chemical distribution industry. There are many networking and educational opportunities to take advantage of including  the annual conference, an in-person event that takes place over a weekend each fall. There are also tradeshows and conferences like the annual ChemEdge Tradeshow and Conference which boasts a hefty list of attendees, presenters and sponsors. Additionally, there are numerous workshops and webinars that frequently occur throughout the year, covering a wide range of topics from hazard communication to women leaders in the industry. Programs through NACD like The Responsible Distribution program also provide an excellent framework to continue to grow and improve business. 
When asked if being a part of NACD has presented any unique opportunities beyond the robust aforementioned list of benefits, Thompson explained that members of Soltex management team have even taken part in Washington fly-ins where they have "the opportunity to meet with members of Congress."  
Being a part of NACD is something that Soltex is not only proud of, but something that has brought countless benefits and opportunities for continuous improvement to the company. With a recently renewed membership, we look forward to continuing to connect with other industry leaders while working toward further growth and progress.  
---