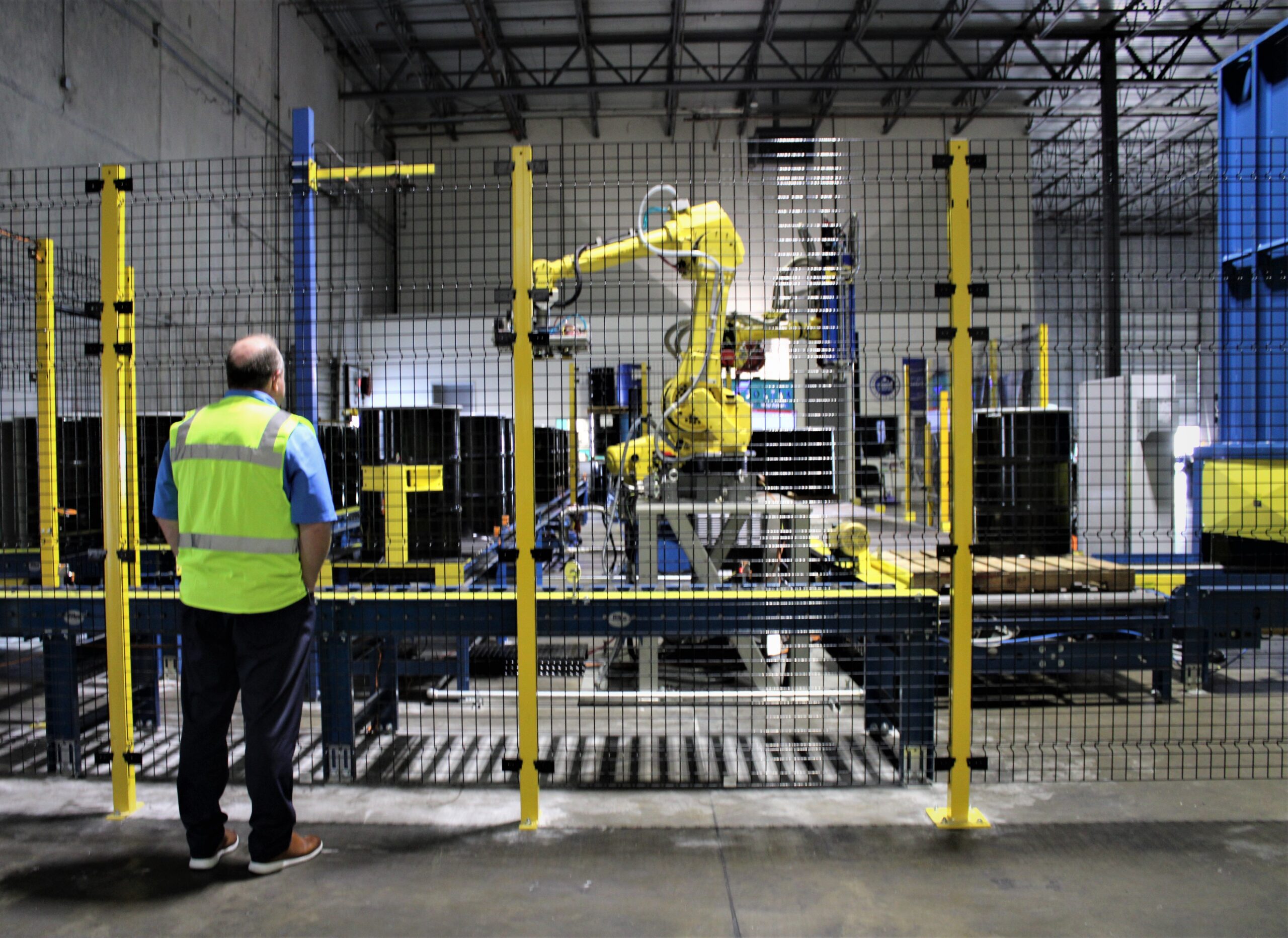 Soltex Manufacturing Improvements Actualized with Addition of Drumline
Wednesday, March 29th, 2023
Recent improvements to Soltex's manufacturing process have positively impacted the company's overall operations. By adding drumline functionality, Soltex has realized numerous benefits in very little time. We recently touched base with Soltex's Vice President of Operations, Bryan De La Rosa, to discuss the specifics behind the addition of the drumline.
So how did this drumline come about? De La Rosa explains that with increasing packaging demands and expanded product offerings, they decided their old system of manufacturing was no longer sufficient to allow the company to reach safety and production goals. This ultimately led them to implement drumline functionality. He further explains that they had great experience with automation in past projects and thus "felt comfortable moving forward with this plan to bring a fresh idea into the system."
The drumline now works in a way that streamlines prior processes, using a combination of motorized and gravity conveyors and two robotics arms (one for drum palletizing and the other for filling). The system also utilizes an automated pallet dispenser. All work together in automated unison to fill stainless totes, poly Intermediate Bulk Containers (IBCs) and steel drums full of in-demand Soltex products.
Contributing vastly to the improvement of Soltex, De La Rosa says "the new system allows us to double our packaging throughput which aids in growth in the coming years." A typical drum can be filled in about a minute, and a full truck load of drums (96 drums) can be filled within a few hours depending on the material, he explains. Another key piece of the improvement puzzle made possible with the drumline is  addressing safety concerns. The reduction of human interaction with the system, most simply, increases overall safety.
The addition of drumline functionality is also improving traceability and accuracy; allowing the company to better serve key markets and perpetuate continuous improvement. If you're interested in learning more about our operations, we welcome all customers, prospects, industry folks and associated services that support the operation to take a site tour. We're confident that our first-hand experience will give you a better sense of what we do here at Soltex.
---