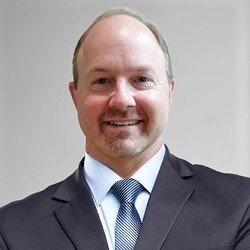 Soltex, Inc. Announces Appointment of Glenn Bohny as President
Wednesday, May 13th, 2020
Soltex, Inc. announced that Glenn Bohny was recently appointed President of the company. Bohny has been with Soltex for five years, serving as Advisory Board member, Commercial Vice President, and Vice President & General Manager. He is based at Soltex's headquarters in Houston, TX.
"Obviously, assuming this role during a global pandemic adds a new level of complexity to his job," said Soltex CEO Tony Massoud. "But Glenn is up to the challenge. His skills and knowledge have already provided steady leadership in this time and will continue to serve Soltex well as he directs our initiatives for growth, innovation, and customer service."
Bohny is an industry veteran with 30 years of experience in business strategy development, negotiation, and chemical purchasing. He has successfully built and managed global sales and customer service teams that excel in meeting customer needs and adding value to their products.
Prior to joining Soltex, Bohny served as Global Sourcing Director for OMNOVA Solutions Inc. and as Vice President of TPC Group (formerly Texas Petrochemicals). He holds a Bachelor of Science degree in Marketing from Texas Tech University.
---