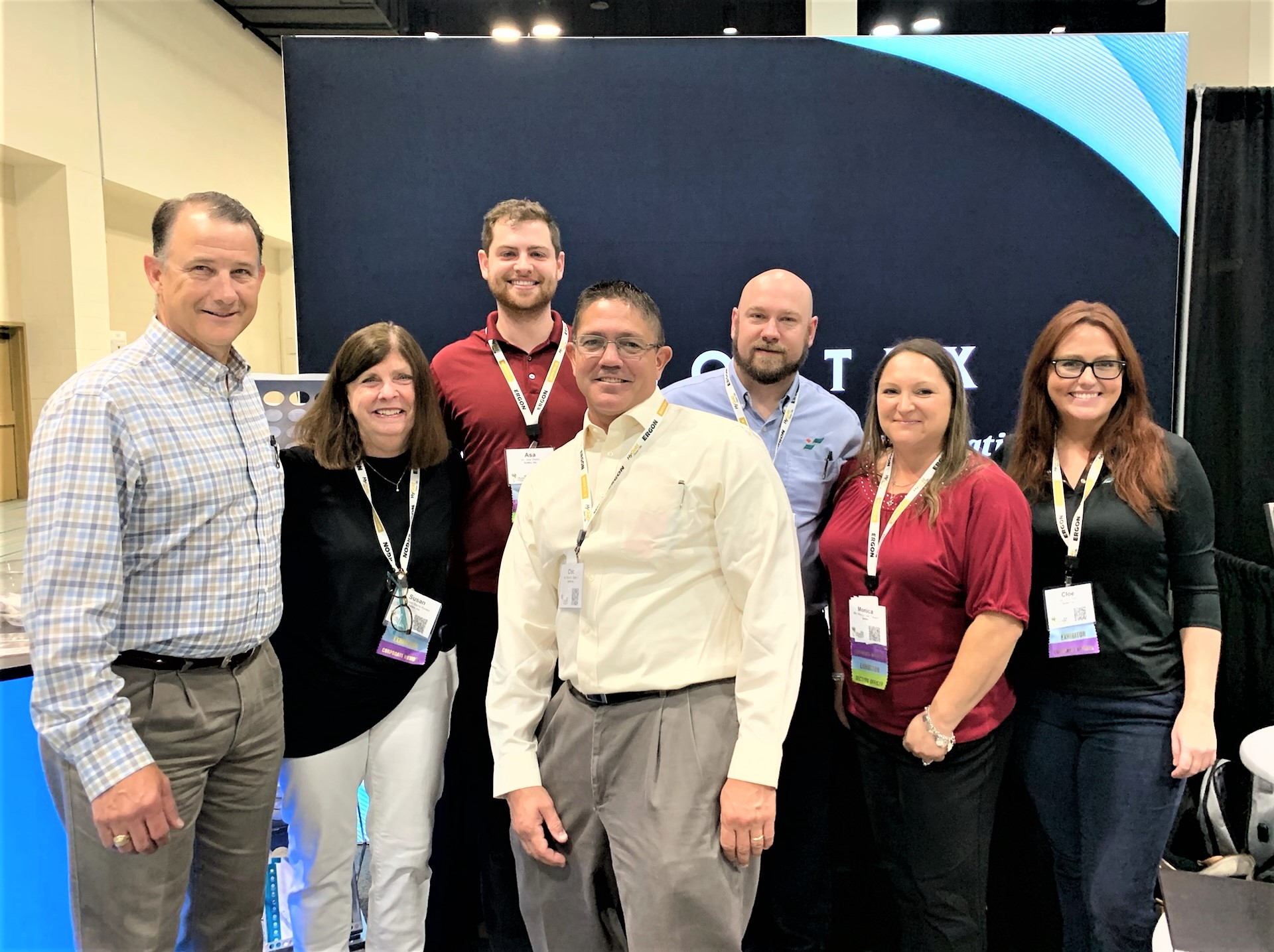 Soltex in the Sunshine State for STLE
Monday, June 13th, 2022
Soltex recently made a visit to the sunshine state to attend the STLE (Society of Tribologists and Lubrication Engineers) annual meeting in Orlando, Florida. STLE attracts members of the tribology community from around the world. This year saw more than 1,350 industry professionals from 30 countries come together for five days of technical presentations, professional development, and business networking. As one of the 90 exhibitors displaying the latest products and services at the trade show, we were thrilled to travel to Florida with eight knowledgeable and accomplished members of our team to share our work and explore the future of the industry.
Senior account manager at Soltex, Chic Degler, describes his experience at STLE, saying, "The mixture of academia, technical professionals, and of course people like us on the commercial side is the most dynamic I have seen in quite some time." He also added, "The opportunities for networking were also robust as attendees were hungry for connection after the last couple of years without conferences because of COVID." Degler explains that he reconnected with seasoned relationships, and established new ones. Potential suppliers with Soltex presented a genuine desire to engage. These touch points are important drivers for future business, creating overall energy of encouragement and hope in the industry.
Discussion of the predominant tightness of supply in the industry arose which allowed for conversation forecasting the future supply chain in tribology. Another rising concern was electric vehicles. With companies solely focused on electric vehicles gaining popularity and other more established brands also branching into electric vehicle production and sales, there is concern surrounding chemicals previously relied upon in the automotive industry becoming obsolete in the distant future.
While the location of the Soltex booth was not ideal at STLE, the general open floor plan proved beneficial alongside the sheer volume of traffic at the conference. The seminars also allowed our team to learn from other industry leaders. Over the course of the conference, we were able to hold important meetings about collaborations between Soltex and other companies in the lubricants industry.
Overall, STLE 2022 proved to be a successful undertaking for the Soltex team and we look forward to returning again next year to continue strengthening our partnerships and connecting with other industry leaders.
---