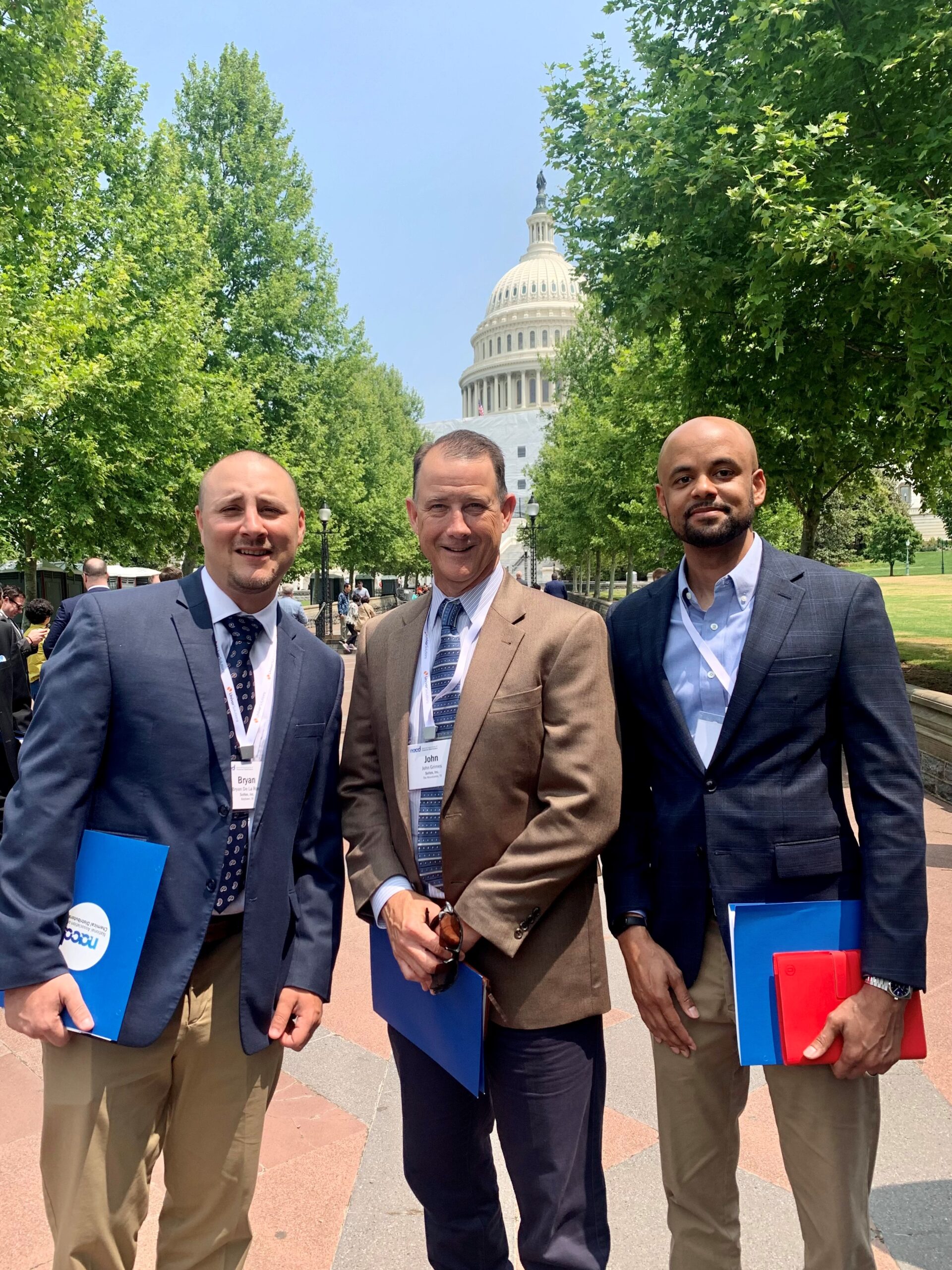 Soltex Attends NACD Washington Fly-In: Building Industry Relationships and Promoting Leadership
Thursday, July 13th, 2023
Participation in industry events plays a crucial role in expanding knowledge, building relationships, and staying ahead of the curve. Soltex recently made a significant impact at the NACD Washington Fly-In event. Through their participation, Soltex aimed to advocate for important policy goals, network with industry leaders, and enhance their position as an influential player in the Chemical Distribution market.
Building Lasting Relationships
Industry events provide an ideal platform for networking and establishing valuable connections with other emerging leaders. For Soltex, forging lasting relationships within the chemical industry is crucial for future growth and collaboration opportunities. The NACD Washington Fly-In offered an environment where industry professionals could interact, exchange ideas, and build strong networks. Through proactive engagement with emerging leaders, Jarrod Roussell, Soltex Product Manager, has forged lasting relationships that hold great potential for benefiting the company's ongoing growth. These valuable connections have the power to foster partnerships, facilitate the exchange of insights, and inspire collaborative efforts that drive innovation and success at Soltex.
Another Soltex attendee, Bryan De La Rosa also experienced the benefits NACD offers to those in the chemical industry. "The NACD hosted Washington fly-in was a big success for our group. The event allowed us to not only meet with our local and regional government representation, but it also allowed us to bring forth challenges that we are facing in the market and gives us an arena to discuss future or current political changes that will directly impact our industry. The NACD does a great job at keeping all its members informed about these challenges and making the trip to Washington allowed us to follow up on these face to face. The event also provided a great opportunity for meeting and networking with industry leaders that are associate members of the NACD which is always a positive."
The Value of Emerging Leaders
The Emerging Leaders program offered by NACD holds immense value. This program provides a platform for young professionals to cultivate their leadership skills, gain insights from industry veterans, and foster personal growth. By participating in this program, Roussell was able to leverage his experiences and expand his capabilities as a leader within Soltex. As he continues to develop his leadership skills, Soltex stands to benefit from his enhanced decision-making abilities, strategic thinking, and industry acumen. The Emerging Leaders program serves as a catalyst for Jarrod's continued growth and development, contributing to both his personal success and the overall growth of Soltex. Roussell stated, "The NACD fly-in was a very good experience. Meeting an actual representative from congress was a personal highlight, and being able to advocate for change particular to our industry was an inspiring experience."
Soltex's participation in the NACD Washington Fly-In event exemplifies the company's commitment to staying at the forefront of the chemical industry. Through the involvement of key personnel like Jarrod Roussell and Bryan De La Rosa, Soltex not only enhances its own knowledge and network but also actively contributes to industry-wide initiatives and policy goals. By leveraging industry events to expand knowledge, build lasting relationships, and foster leadership development, Soltex positions itself as a leading force in the chemical industry. As Soltex continues to grow, the expertise and industry connections gained through events like the NACD Washington Fly-In will undoubtedly play a crucial role in its future success.
---