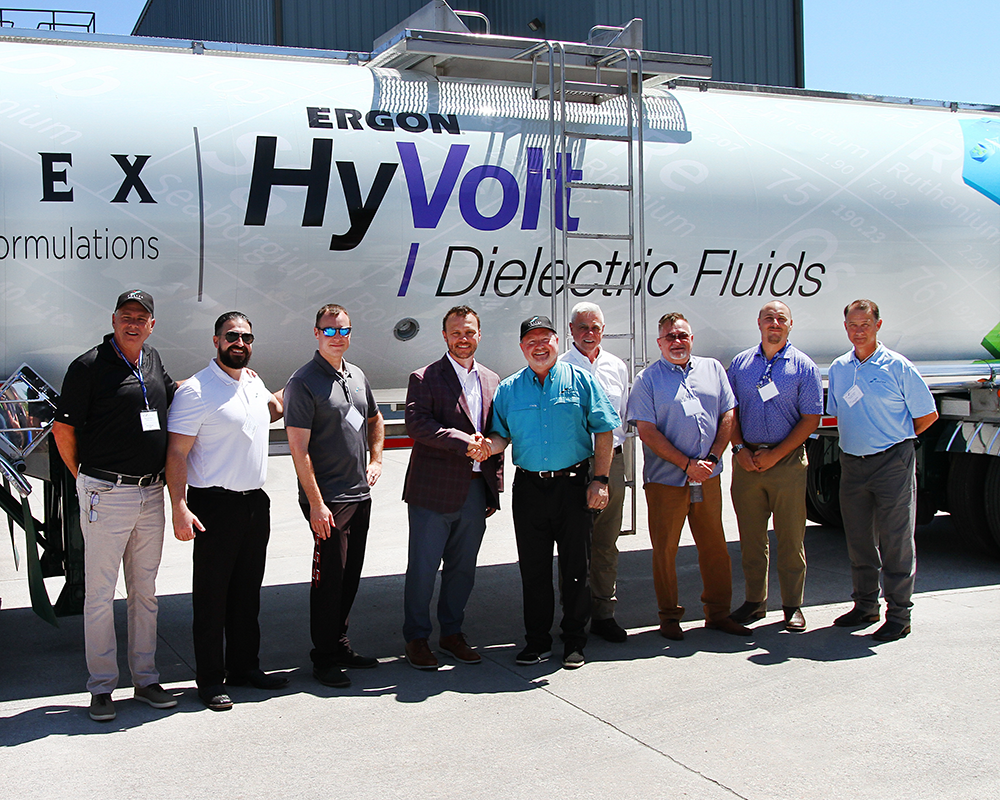 Revolutionizing Power Solutions: Soltex, Dana and Ergon Further Solidify Partnership
Monday, October 16th, 2023
In June 2023, Soltex unveiled a groundbreaking truck design that showcases the collaborative efforts of Soltex, Dana, and Ergon. The launch event was attended by esteemed individuals from the companies, including John Grimes, Glenn Bohny, Joseph Massoud, Bryan De La Rosa from Soltex, Chuck Martinez, Peter Beauchemin from Dana, and Andy Holden from Ergon. This marks a significant milestone in the partnerships.
Andy Holden, a representative from Ergon, expressed his gratitude and admiration for the exceptional growth and trust that Soltex has demonstrated over the years. He stated, "Soltex has grown to become a valuable and trusted partner in the last few years. We all know that endeavors like this require a lot of help from many people, and this is another great example of what we've been accomplishing together. We thank you all for that commitment to Ergon and our customers." These words acknowledge the collaborative spirit and dedication that has propelled this partnership to new heights.
The advancing technology of Insulating Oils should not be overlooked. Whether you find yourself in a cold climate or occasionally visit one, rest assured that Ergon HyVolt C50A – Canada CSA C50A Type II/IV is tirelessly working behind the scenes to ultimately provide assistance in warmth and safety in every indoor environment you encounter. Chemical solutions like these brought to life through the collaborative efforts of Soltex and Ergon, uphold the critical function of power supply regardless of the weather conditions, making our world more connected and secure.
With each milestone achieved and every innovative endeavor undertaken, the partnerships with Soltex continue to revolutionize the power industry. As we continue on this transformative journey, we eagerly anticipate the forthcoming opportunities that lie ahead, driven by the collective vision and tireless efforts of these industry leaders. The truck design launch serves as a testament to the immense potential that can be unlocked when brilliant minds and progressive companies unite in a shared pursuit of excellence. Together, Soltex, Dana, and Ergon are redefining the possibilities of power supply, creating a future where reliable energy is not just a necessity but an enabler of extraordinary achievements.
---