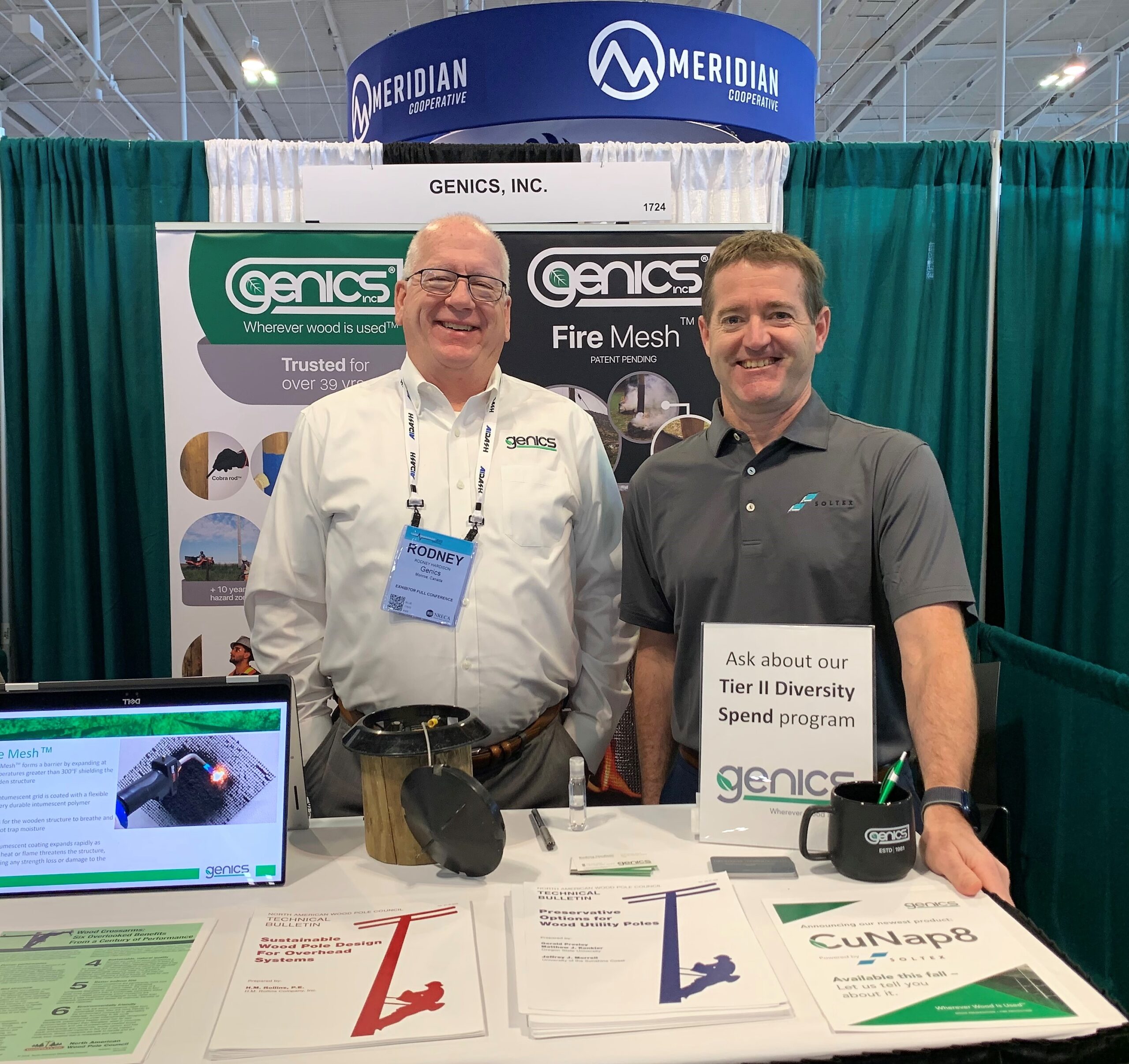 New Technologies and Connections at TechAdvantage Expo: Soltex Recap
Thursday, March 16th, 2023
Soltex attends many industry tradeshows throughout the year, and each one has a specific focus and purpose. One such event the company attended recently was the 2023 TechAdvantage Expo in Nashville, Tennessee. This tradeshow is focused on technology and innovation in the utility industry, making it an ideal event for Soltex to network and gather intelligence on new trends and technologies.
The main goal for Soltex in attending TechAdvantage was to connect with cooperative utilities, pole treaters, transformer service companies, and other industry professionals. The team hoped to build new relationships, generate leads, and stay up-to-date on the latest developments in the industry.
Mike Bonn from the Soltex team was able to engage with a variety of attendees and gather valuable information. While Soltex did not have a booth at the event, Bonn was able to connect with individuals from other companies and attend informative sessions. "TechAdvantage provided us opportunities to learn about new technologies and products, particularly EV charger cooling, and to make new connections with other attendees."
At the show, one of the product lines that garnered the most interest was the HyVolt line of transformer liquids, which Soltex distributes for Ergon.  The product line includes the HyVolt II and C50A naphthenic-based mineral oils along with the new HyVolt NE and SE which are ester-based biodegradable liquids.  The demand for transformers across North America is very high and so there were many inquiries from manufacturers and utilities.  Additionally, Soltex manufactures copper naphthenate which is one of a few options for utility pole preservation and was the topic of discussion for many pole treaters and inspection companies. With the emergence of Electric Vehicles and the required charging systems, there was much discussion of new opportunities for Soltex's dielectric cooling liquids.
Soltex attended the TechAdvantage tradeshow in Nashville to learn more about the state of the industry, connect with colleagues, and how they can better serve their customers. Specifically, the team gained important knowledge about the shift to new wood preservation treatment options in the utility pole market as well as the challenges that transformer manufacturers face in keeping up with high demand. This insight helped Soltex reach their goals for attending TechAdvantage.
---