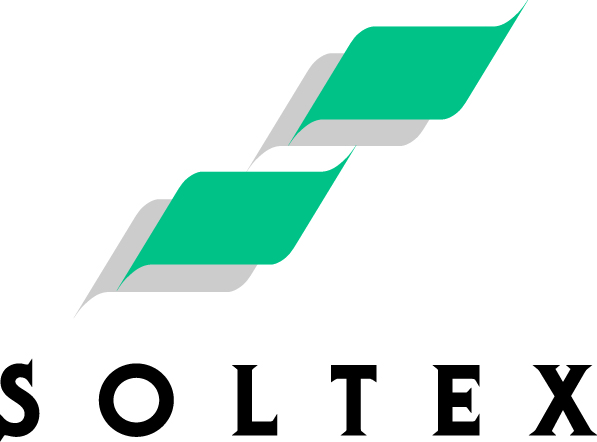 Meet The Team: New Year Changes
Friday, January 6th, 2023
Soltex recently made internal changes to organization.
Please congratulate Matthew Massoud on his move to the newly created position of Manager-Information Technology, reporting into Glenn Bohny, President. Technology is moving so fast that we felt the need to put focused attention on it so that Soltex can be properly positioned to gain necessary efficiencies. Matthew will be looking at optimizing Soltex processes in order to be as efficient as possible while continuing to exceed our clients' expectations. He will work with our different internal departments to help identify and implement both hardware and software improvements needed across our corporate platform so that we are moving forward with a planned and streamlined approach.
The Soltex sales team would like to congratulate Ryan Kenefic on his promotion to Inside Sales and welcome Ryan to the sales team. Ryan started with Soltex in Customer Service, moving into team lead after his first year of service. Ryan will step into Matthew Massoud's Inside Sales territory with Matthew moving into his new role in IT. We look forward to Ryan joining the sales team and know that his efforts will only add value as he has a passion for serving our customers and ultimately helping grow Soltex.
John Grimes – Director of Sales
Mike Sokolowski, Supply Chain manager, has recently added the responsibility of managing our Customer Service department. Mike has quickly gained the respect of the entire organization with his excellent work in Supply Chain and we feel that with his unique skillset and hard work ethic, Mike will no doubt be able to manage this fine group we have serving our customer needs. Mike will continue reporting to Joseph Massoud.
As a result of the above move with Mike S., please note that Alicia Baltazar will move full-time back to the supply chain department as the PCA Inventory Manager. Her expertise and experience will continue to be an invaluable asses to Soltex, and we are thrilled to have her fully committed towards the growing PCA business and supply chain group. We thank her for her many contributions over the years to our Customer Service department.
Mike Sokolowski – Supply Chain Manager
Happy New Year to you all!
---