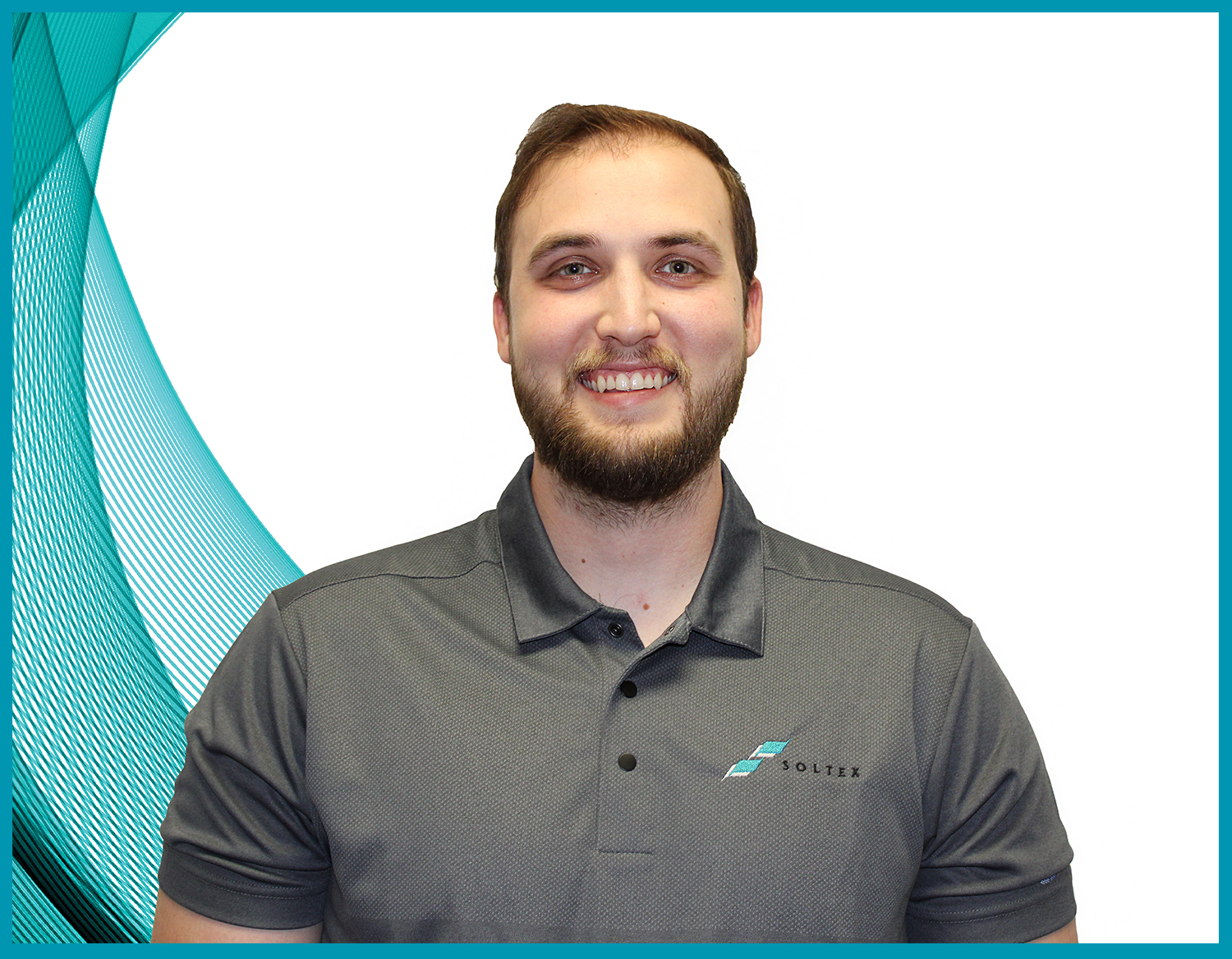 Meet Josh Stouder: Dedicated Soltex Purchasing Agent
Thursday, August 10th, 2023
We are thrilled to introduce Josh Stouder, an integral member of the Soltex family who serves as a Purchasing Agent. Josh will celebrate his first year of service at Soltex, a year marked by hard work, determination, and achievements. 
Integral Roles at Soltex 
Josh's responsibilities at Soltex encompass various tasks from supplier relationship management to demand planning and purchasing. One of his critical roles includes negotiating raw material pricing, a job that requires strategic thinking, a solid understanding of market dynamics, and excellent communication skills. Additionally, he identifies and sets up new suppliers, contributing to a diversified vendor base for Soltex. Moreover, Josh handles the demand planning and oversees the purchasing of several key product lines. He successfully manages these responsibilities through strategic planning, keen attention to detail, and ongoing communication with various departments. 
Embracing Challenges and Achieving Success 
Josh has a deep-rooted connection to the chemical industry, with a family history in the field. This affinity led him to seize the opportunity to join Soltex, a company renowned for its excellent customer service and strong work culture. Josh's notable contributions include a project focused on identifying and resolving deficiencies within Soltex's PCA supply chain, amidst other numerous projects. Not only did this project pose a challenge, but it also provided Josh with a great learning experience and the opportunity to make a significant contribution to Soltex. The biggest challenge Josh faces in his role is demand planning in an unpredictable market. However, he embraces these challenges with confidence, consistently demonstrating his adaptability, strategic acumen, and up-to-date market awareness to ensure smooth operations. For Josh, success as a Purchasing Agent involves reducing input costs, ensuring a reliable supply of quality materials, maintaining a flexible supply chain, and managing multiple workflows successfully. His strategy methods have played a pivotal role in his success at Soltex. 
Life Outside Soltex  
Outside of work, Josh is an active individual with diverse hobbies. He enjoys running, lifting weights, and shooting, both sporting clays and long-distance targets. He also plays the classical guitar and loves to lose himself in a good book. He shares his home with a furry friend, Calvin, a lively West Highland Terrier. Italian cuisine tops his list of favorite foods. Being a proud Texas A&M alumni (WHOOP!), he yells for his Aggies at college games. When it comes to vacations, Scotland is Josh's desired getaway. As he approaches his first anniversary at Soltex, Josh continues to demonstrate his dedication and strategic thinking in his role as a Purchasing Agent. His contributions have been significant, and we look forward to his continued growth and success. 
---