Soltex Reactions Q1 – 2022
Our first quarter newsletter has arrived! Be in the know of our current company movements and events.
The Soltex Philosophy: 32 Years of Adding Value to Your Formulations
Since 1990, Soltex, a privately held Houston-based chemical company, has been offering high-quality base components, chemical intermediates, chemical additives, and functional fluids that improve the performance of products used in industrial, automotive, and consumer applications.  Initially called Synthetic Oils and Lubricants of Texas, then a few years later changed to Soltex, the company was founded with the purchase of Chevron's RF & DF, and has seen multiple expansions since.  Exporting and selling products to South America, Europe, and Southeast Asia, the Soltex philosophy to provide high-quality products, exceptional customer support, and innovative problem solving over the last 30+ years remains a guiding force behind our continued success as a company.
Acquisitions Spur Growth of Quality Products
From additional services offered to new markets and products, our momentum has been strong and steady. In 1986, Soltex began selling refrigeration fluid (RF) for compressor lubrication, dielectric fluid (DF) for power transmission cables and specialty branched alkylbenzene (BAB) for agricultural emulsifiers. Just a few years later starting in the 1990's Soltex began sales and marketing on behalf of Chevron Chemical for its polybutene plant in Brazil. As the polybutene product continued to show strong sales, Soltex purchased Chevron Phillips Chemical's (CPC) Shawinigan Black business in 2004. Later this product became known as Soltex's Acetylene Black (AB) as CPC pursued more profitable returns on direct sale of their acetylene gas. Although Soltex had never sold a product in powder version, the team met the new challenge of storage issues and significant new inventories all while identifying alternate sources and working on new product approvals. Recognizing that AB had synergies with other core Soltex lines of products, it became a very strategic product for overall company growth.
Two years later in 2006, Soltex purchased a major competitor in North America, H&R (heritage Dussel Campbell), leaving only two competitors of DF in North America. This opened doors for new customer relationships, particularly in Canada. H&R manufactured products in Belleville, ON, and as a result, they had a majority of the business in that area. Building on these acquisitions, Soltex saw consistent growth, and in 2012 expanded its product line to include synthetic base oils, refrigeration fluids, base components, and chemical and performance additives for industrial and consumer applications. This added another slate of products to offer existing accounts while also targeting new business.
A big milestone was reached in 2015 when Soltex Canada was established through the purchase of OMG Belleville, putting Soltex in ideal proximity to the major market of the Northeast thus shortening transit times and reducing logistics costs. After the acquisition of OMG Belleville, Soltex acquired Petroleum Chemicals expanding its Chemical Additives/PCA line. Following the Petroleum Chemicals buy, Soltex secured an opportunity to purchase Tabler in 2018, giving Soltex additional products that were primarily directed to the paint and coating business.
Exceptional Company-wide Customer Support
Manufacturing for Soltex occurs in the US and Canada. Specifically, most of the performance chemical additives (PCA) are produced in the US. Made in Canada are dielectric fluids, refrigeration fluids, cable flood, fill and gels, metal carboxylates as well as some of the performance additives.
Soltex manages and operates warehouses and packaging operations in Houston, TX, along with toll manufacturers in Canada and US. With high quality products and a fair price, customer service is among the highest of priorities. Soltex employees are driven by their desire to support and connect with their customers and prospects. From initial sampling to formulating and logistics, you'll encounter the utmost responsiveness and agility from all of our staff. By bringing knowledge about the chemical supply chain and an eagerness to share that knowledge, Soltex employees are able to help customers with their chemical product and application needs in a thorough, professional and highly personal manner. As a supply chain partner, our logistics and distribution resources enable our team to also provide efficiencies in warehousing and transporting products worldwide.
Innovative Problem Solving
Soltex exports and sells products to South America, Europe and Southeast Asia. Our wide range of products serve numerous customers, each with different needs and goals. We want to be our customers' first call and even if it isn't our area of expertise, we find a way to help solve the issue. Equipped with an in-house laboratory and expertise, we are able to provide reliable technical support and jump in to serve unique needs as they arise. Our close relationships with carriers coupled with a strong supply chain group make our logistics stand out above competitors. Distribution resources at Soltex also enable efficiencies in warehousing and transporting products worldwide via our primary sites of distribution including multiple domestic locations in the US and Canada.
With business acquisitions and product expansions over the years, Soltex remains committed to the philosophy of providing high-quality products, exceptional customer support, and innovative problem-solving. Our sights continue to be set on additional growth through continuous product portfolio expansion and new business partnerships.
Product Spotlight: PIB
Have you ever wondered what paint, adhesives, caulks, sealants, cling film, lipstick and chewing gum all have in common? Probably not, but now you might be giving this question a ponder.
The Soltex team is here to inform you that each of those items has a common chemical in their compounding, i.e., some form of polybutene. Polybutenes provide "tack" to films and other products requiring cling to substrate. Their tackiness vastly contributes to their wide array of applications. Each day you encounter and probably use products with polybutenes.
Polybutenes are synthetic hydrocarbon polymers made by polymerization of C4 olefins. They are available in a wide range of viscosities which contributes to their versatility in use significantly. With control of polymerization conditions, polymer chains of different lengths are manufactured giving a wide range of polybutene grades having different physical properties.The different physical properties come from various chain lengths. Short chain-length polybutenes are free-flowing, medium chain-length polybutenes are sticky with a honey-like consistency, and those with the longest chain length are extremely tacky, nearly solid materials.
Soltex has the aforementioned broad range of polybutenes from low to heavy molecular weight/viscosities. Polybutenes are also available in packaged or bulk quantities, allowing for consumers with varying uses in application to partner with us. With superior customer service and product expertise, we work closely with our partners who source polybutenes from us to ensure their needs are met from inquiry to end use.
Other noteworthy attributes about this surprisingly versatile chemical include its ability to decompose cleanly.  Polybutenes are synthetic, have good oxidative and thermal stability, carry NSF, Kosher and Halal approvals to meet your formulation requirements.  Low to medium molecular weight polybutenes are commonly used in cling films, paints, adhesives, caulks, sealants, lubricant, and cosmetic applications while higher molecular weights are used in grease, cable compounds and chewing gums. The next time you pick out a new paint color for your home, pop in a piece of chewing gum or apply lipstick, give a quick internal nod to the chemical making such everyday things possible.
Connecting with Soltex: Trade Shows In the Coming Weeks
We're back! After an extended hiatus due to the pandemic, Soltex is excited to be a part of numerous in-person trade shows throughout 2022. These shows serve as valuable opportunities to connect with both companies and individuals across industries and spaces Soltex participates. Here's a preview of the upcoming trade shows we are looking forward to attending with more to come later this year.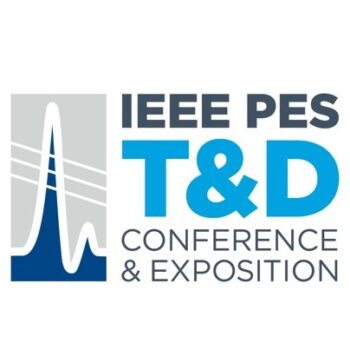 IEEE PES T&D
When: April 25-28
Where: New Orleans/Ernest N Morial Convention Center
Designed to "drive the future design and development of a reliable, resilient grid," IEEE PES T&D returns this year in New Orleans. Along with the technical program, numerous exhibitors, and special features new this year like the smart cities pavilion, which will feature a variety of case study exhibits showcasing effective collaboration to make smarter cities a reality.
Learn more: IEEE PES T&D
STLE Exhibition
When: May 15-19
Where: Lake Buena Vista/Walt Disney World Swan and Dolphin Resort
The tribology and lubricants community will come together for the 76th STLE Annual Meeting & Exhibition this year in Orlando, FL. There will be industry-specific education courses offered, as well as application-based case studies, best practice reports, and discussion panels on technical and market trends that occur throughout the trade show.
Learn more: STLE 2022 Annual Meeting & Exhibition
Soltex is looking forward to attending each of the aforementioned trade shows this spring. Not only do they serve as an enormous opportunity for connection with other industry professionals, they also act as inspiration for our team to seek additional innovative solutions to better serve our customers. If you're planning to attend any of these trade shows, we'd love to connect! Let us know by emailing us at [email protected].