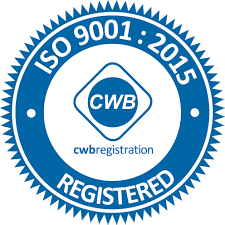 Soltex Canada is ISO Certified
Friday, June 21st, 2019
Soltex Canada is pleased to advise that our company has been granted registration to the globally recognized Internal Organization of Standardization – ISO 9001:2015 standard.
Soltex Canada has implemented an effective Quality Management System (QMS) that will help our company focus on the important areas of our business and to improve efficiency, productivity and profit. This in turn will improve our customer relationships as we can assure our business follows the highest quality standards.
Registration to the ISO 9001:2015 gives our customers the assurance in the quality of our products, provide opportunities and continual improvement for the future.  As well as, working with customers dedicated to only working with companies registered to the ISO 9001 standard.
Some of the main benefits of ISO 9001:2015 Certification include:
Address risks and opportunities
Increase in efficiency, productivity and profit
Improved customer retention and acquisition
Better quality products and service with consistent outcomes
Leadership
Continual improvement
*Select the link below for our certificate.
SOLCA9-2019-June-6-Stage2-Cert1-1
---